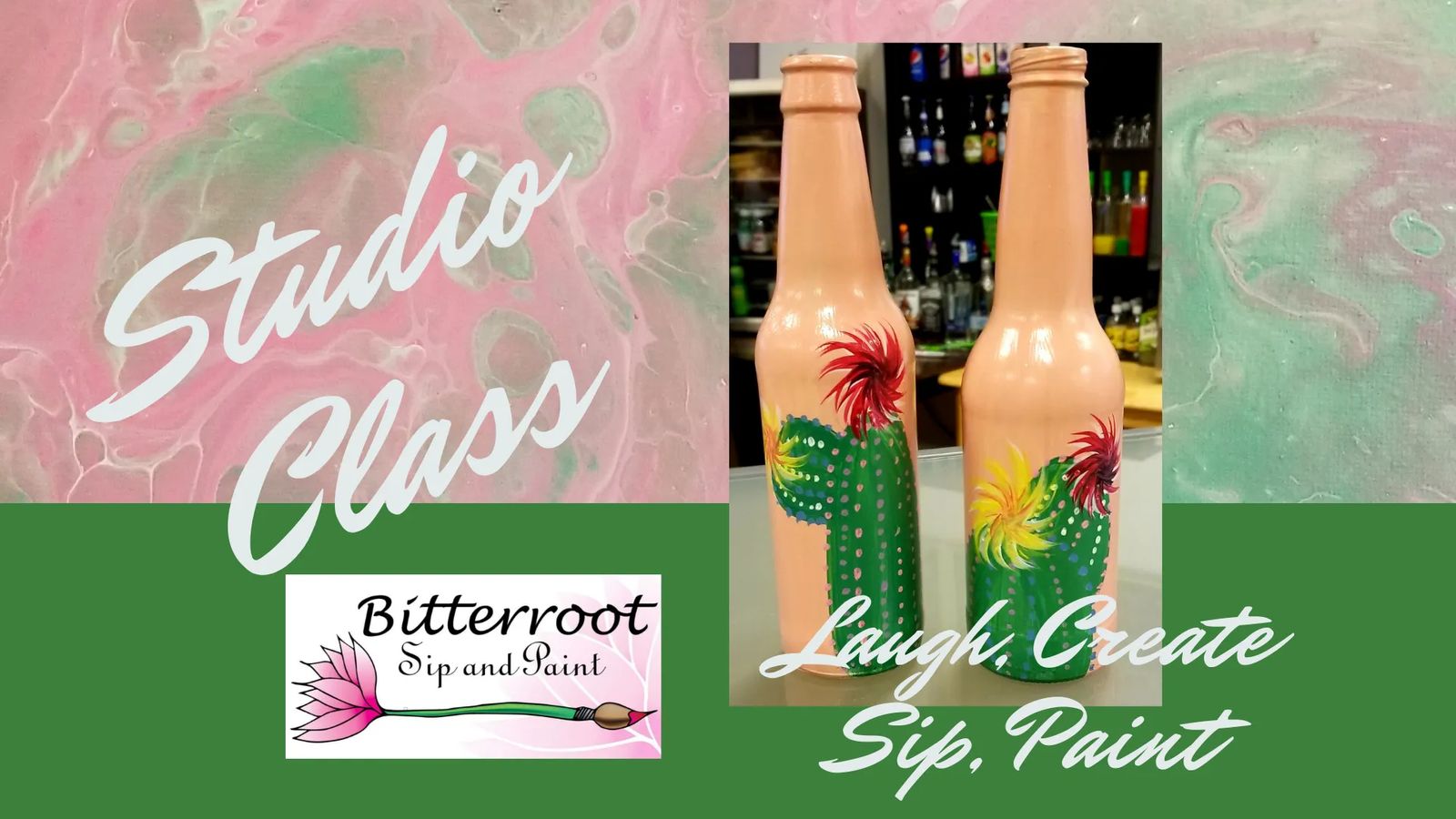 11/06 3:00pm - Studio Class Cactus Bottles
A fun relaxing step by step artist led class.
Not to get our point across further, but this class is really off the hook! We would love to show you how to paint these cute bottles!
If we have a minimum of 12 people registered and prepaid for class we will have the bar catered in. If you would like to have the bar for your smaller group you can still request it by contacting us directly.
$20.00 / person
Refund/Cancellation Policy: Individuals cancelling with at least 24 hours notice will receive a refund or store credit. "No shows" or individuals that have not canceled within 24 hours will not be issued store credit or refunds. Groups of 5 or more must cancel 3 days prior to the date of the class to receive a refund or store credit.