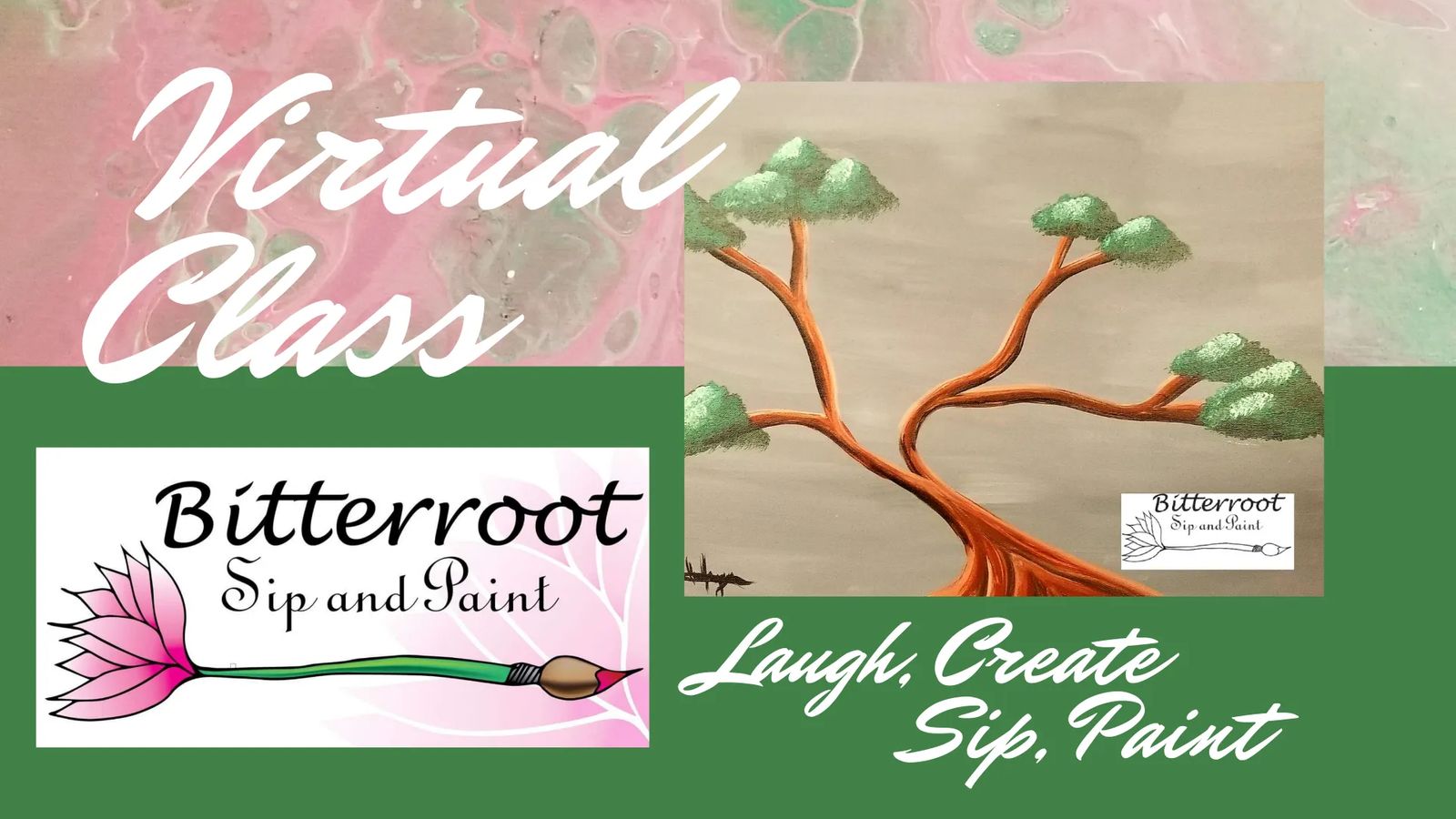 12/29 6:00pm - Virtual Class Bonsai
A fun relaxing step by step artist led class.
Come join us virtually to paint this peaceful painting that will bring balance, order, and harmony to your home decor!
This engaging virtual class will be conducted via Zoom. Once you have purchased, you will be sent an invitation for the Zoom meeting via email within 24 hours of the purchase.
This is for live video instruction only.
Suggested materials include: a large square wash brush approximately 3/4" to 1", a round brush about a size 8-10, a small round brush size 0-2, black acrylic paint, white acrylic paint. We work all of our colors from the primaries so if you get red, yellow, and blue that will be perfect.
$9.99 / person
Refund/Cancellation Policy: Individuals cancelling with at least 24 hours notice will receive a refund or store credit. "No shows" or individuals that have not canceled within 24 hours will not be issued store credit or refunds. Groups of 5 or more must cancel 3 days prior to the date of the class to receive a refund or store credit.