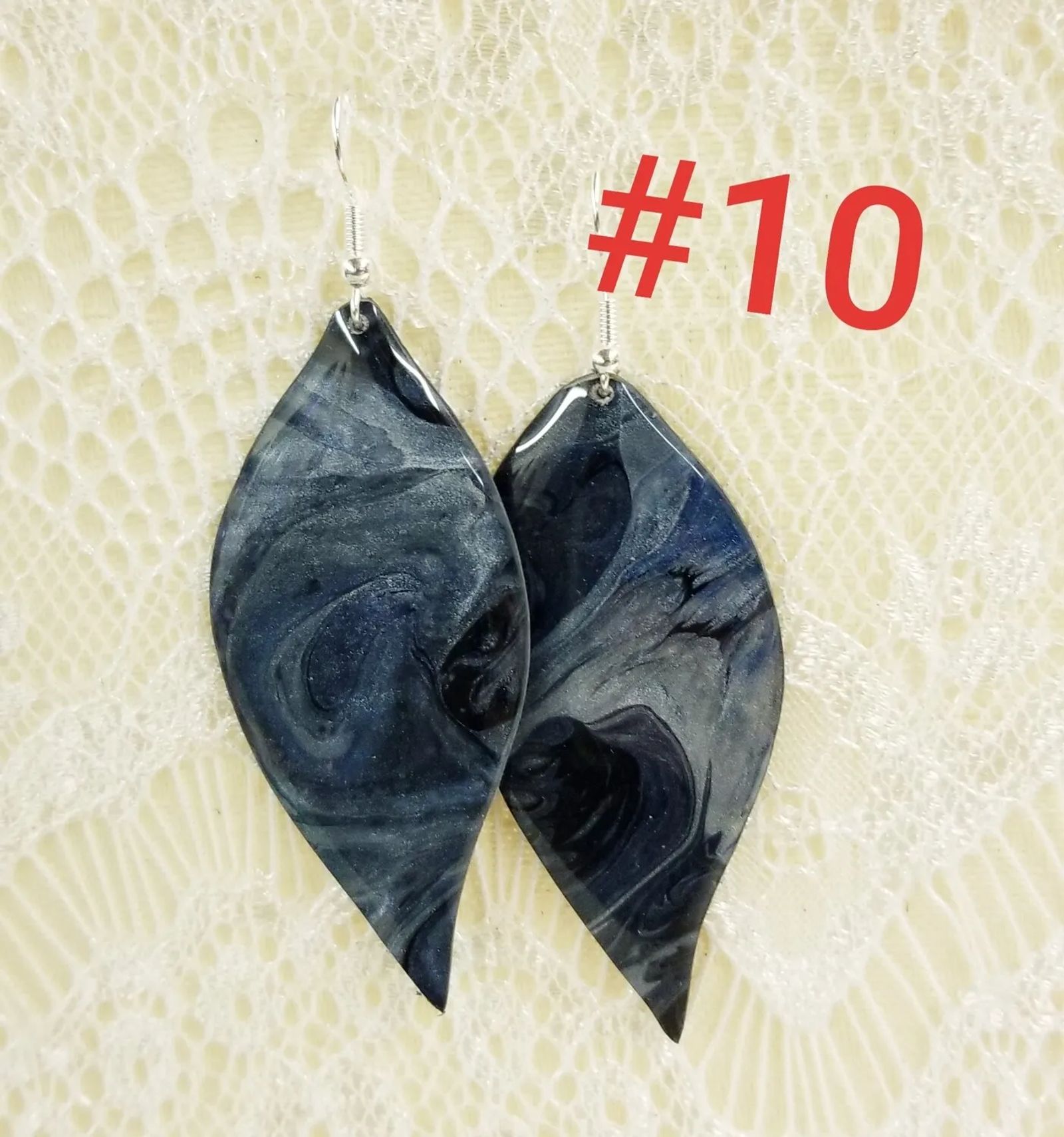 Large Leaf Paint Earrings
These unique one of a kind earrings won't be found anywhere else!
Each pair is made using left over and spent paint from our art studio and artfully covered in a protective coat of resin.
These light weight earrings make a big statement without weighing down your ears!
And each pair is completely unique! No 2 pairs are the same!
$15.00